Petrol Leather Jacket 100% Leather Last Pieces
495.00€
Petrol Leather Jacket 100% Leather
Fascinating proposals of leather jacket with elements from racer jacket, rock & roll, but also bomber, which stand out both for their rare color, but also for their minimalist classy touch. They are worn comfortably with raw jeans, boots, and a t-shirt and make the difference with a long dress.
QUALITY
100% Sheep Leather.
Women's Leather 40832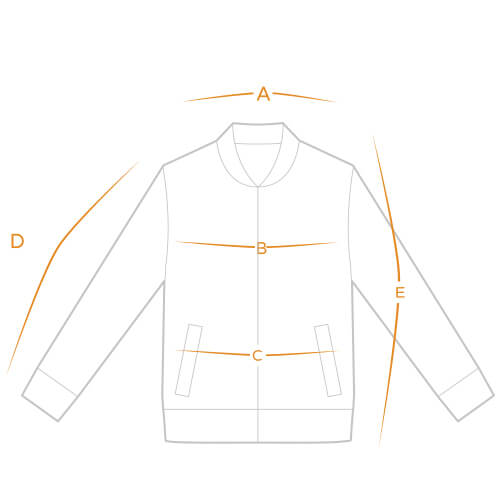 Modern Fit: Comfortable but also flattering line
CAUTION: The measurements have been made on the product.
| | | | | | | |
| --- | --- | --- | --- | --- | --- | --- |
| SIZE (CM) | 36 | 38 | 40 | 42 | 44 | 46 |
| BACK (A) | 36 | 38 | 40 | 42 | 44 | 46 |
| CHEST (1/2) (Β) | 42 | 44 | 46 | 51 | 53 | 55 |
| AVERAGE (1/2) (C) | 40 | 42 | 44 | 47 | 49 | 51 |
| LENGTH (E) | 52 | 54 | 56 | 58 | 58 | 60 |
| SLEEVE (D) | 63 | 63 | 63 | 63 | 63 | 63 |