Blue Shirt with Micro Design 100% Cotton (Modern Fit)
79.00€
Βάλε 3 προϊόντα προσφοράς στο καλάθι και κέρδισε επιπλέον έκπτωση 10%!
Blue Shirt with Micro Design 100% Cotton
A long-sleeved shirt with a micro design captures the creative excellence of Prince Oliver and composes a complete Italian look. With an interior decoration on the flap, the collar and the cuff for master roll spin, it matches perfectly with chinos, jackets and oxford shoes.
Πουκάμισα 20681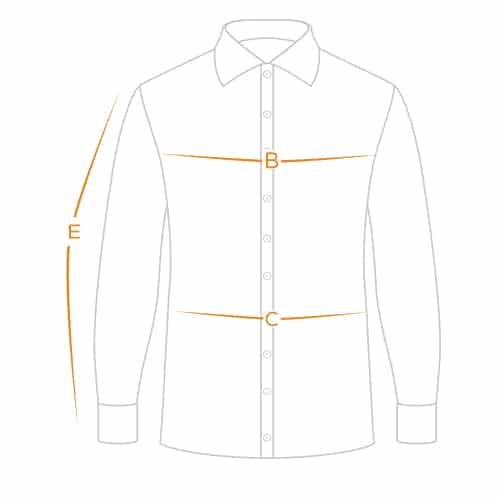 Modern Fit: Άνετη αλλά και κολακευτική εφαρμογή.
ΠΡΟΣΟΧΗ: Οι μετρήσεις έχουν γίνει πάνω στο προϊόν.
| | | | | | | | |
| --- | --- | --- | --- | --- | --- | --- | --- |
| ΜΕΓΕΘΟΣ (CM) | 39 | 40 | 41 | 42 | 43 | 44 | 45 |
| ΣΤΗΘΟΣ (1/2) (Β) | 53 | 55 | 57 | 59 | 61 | 63 | 65 |
| ΜΕΣΗ (1/2) (C) | 50 | 52 | 54 | 56 | 58 | 60 | 62 |
| ΜΑΝΙΚΙ (E) | 61 | 63 | 64 | 64 | 65 | 66 | 66 |
PRINCE OLIVER SHIRT
Modern Fit
Rex (Spread) Collar
Long sleeve
QUALITY
100% Cotton
| | |
| --- | --- |
| Color | |
| Size | |
| Print | |
| Bleach | |
| Ironing | |
| Washing Degrees | |
| Product Type | |