Prince Oliver Dark Blue Shirt 100% Cotton (Modern Fit)
79.00€
Βάλε 3 προϊόντα προσφοράς στο καλάθι και κέρδισε επιπλέον έκπτωση 20%!
Prince Oliver Dark Blue Shirt 100% Cotton
Prince Oliver's excellence in this fundamental piece of men's collection is famous and obvious even in the plain proposals. Match it with colored chinos, printed shirt, monochrome shirt and complete your outfit with a pair of stylish leather shoes.
Πουκάμισα 39.90€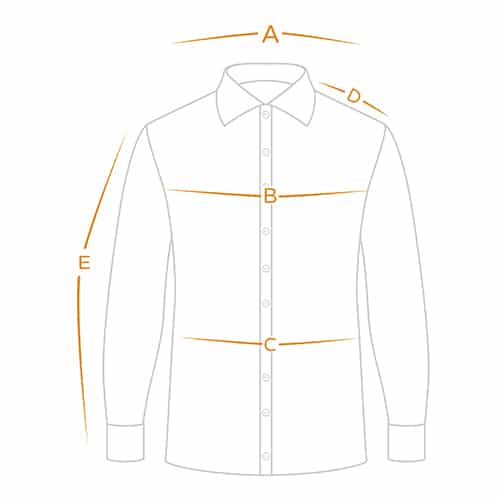 Modern Fit: Άνετη αλλά και κολακευτική εφαρμογή.
ΠΡΟΣΟΧΗ: Οι μετρήσεις έχουν γίνει πάνω στο προϊόν.
| | | | | | | |
| --- | --- | --- | --- | --- | --- | --- |
| ΜΕΓΕΘΟΣ (CM) | SMALL | MEDIUM | LARGE | XLARGE | XXLARGE | 3XLARGE |
| ΜΕΣΗ (1/2) (C) | 38 | 38.5 | 41 | 43 | 44.5 | 46 |
| ΣΤΗΘΟΣ (1/2) (B) | 49 | 50 | 53 | 57 | 60 | 62.5 |
| ΠΛΑΤΗ (A) | 40.5 | 44 | 46 | 46 | 50.5 | 52 |
| ΣΠΑΛΑΤΣΟ (D) | 15 | 15 | 16.5 | 16.5 | 17.5 | 18 |
| ΜΑΝΙΚΙ (E) | 64 | 65 | 66.5 | 66.5 | 68.5 | 69 |
PRINCE OLIVER SHIRT
Modern Fit
Monochrome Shirt
Long Sleeve
Rex (Spread) Collar
QUALITY
100% Cotton
| | |
| --- | --- |
| Color | |
| Size | |
| Print | |
| Bleach | |
| Ironing | |
| Washing Degrees | |
| Fit | Modern Fit |
| Kind | Men's Clothing |
| Material | 100% Cotton |
| Product Type | |