Prince Oliver Elegant Ripstop Blue Parkas (Modern Fit)
365.00€
Prince Oliver Elegant Ripstop Blue Parkas 
Waterproof, windproof, warm and elegant jacket suitable even for extreme weather conditions and for winter getaways regardless of altitude. With dynamic and modern design and with dynamic details, it is an investment piece that lasts over time.
Μπουφάν 402560061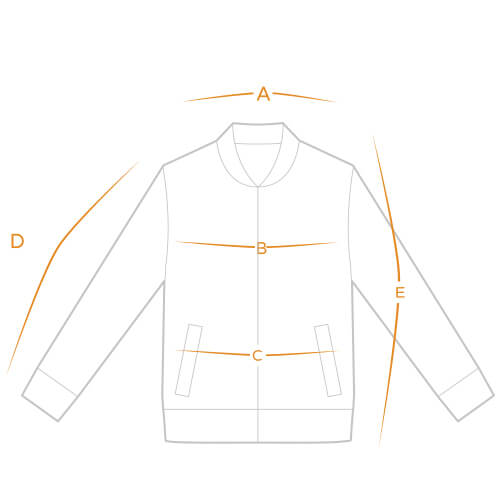 Comfort Fit: Κλασική, ίσια και ελαφρώς φαρδιά γραμμή.
ΠΡΟΣΟΧΗ: Οι μετρήσεις έχουν γίνει πάνω στο προϊόν.
| | | | | | |
| --- | --- | --- | --- | --- | --- |
| ΜΕΓΕΘΟΣ | Μ | L | XL | XXL | XXXL |
| ΠΛΑΤΗ (Α) | 47.8 | 49 | 50.2 | 51.4 | 52.6 |
| ΜΗΚΟΣ (Ε) | 91 | 93 | 95 | 97 | 99 |
| ΣΤΗΘΟΣ (1/2) (Β) | 59 | 61 | 63 | 65 | 67 |
| ΜΕΣΗ (C) | 57 | 59 | 61 | 63 | 65 |
| ΜΑΝΙΚΙ (D) | 64.5 | 66 | 67.5 | 69 | 70.5 |
ΔΩΡΕΑΝ ΜΕΤΑΦΟΡΙΚΑ (για αγορές άνω των 50€)
ΑΜΕΣΗ ΠΑΡΑΔΟΣΗ
ΔΩΡΕΑΝ ΠΑΡΑΛΑΒΗ (σε όλα μας τα καταστήματα)
ΔΩΡΕΑΝ Η ΠΡΩΤΗ ΑΛΛΑΓΗ (ισχύει για παραγγελίες εντός Ελλάδας)
365.00

€
Available Sizes
L | XL | 2XL | 3XL