Prince Oliver Grey Shirt 100% Cotton (Modern Fit)
98.00€
Βάλε 3 προϊόντα προσφοράς στο καλάθι και κέρδισε επιπλέον έκπτωση 20%!
Prince Oliver Grey Shirt
The superiority of Prince Oliver's house in this fundamental piece of men's wardrobe is famous and obvious even in the monochrome proposals. your image with a pair of elegant blue leather casual shoes.
Πουκάμισο 39.99 (S-4XL)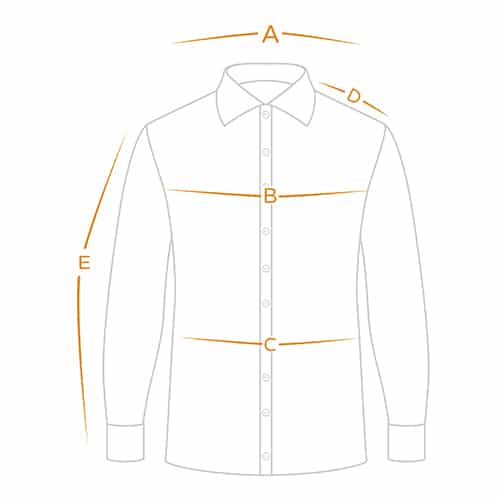 Modern Fit: Άνετη αλλά και κολακευτική εφαρμογή.
ΠΡΟΣΟΧΗ: Οι μετρήσεις έχουν γίνει πάνω στο προϊόν.
| | | | | | | | |
| --- | --- | --- | --- | --- | --- | --- | --- |
| ΜΕΓΕΘΗ (CM) | S | M | L | XL | 2XL | 3XL | 4XL |
| ΜΕΣΗ (1/2) C | 38 | 38.5 | 41 | 43 | 44.5 | 46 | 47.5 |
| ΣΤΗΘΟΣ (1/2) (Β) | 49 | 50 | 53 | 57 | 60 | 62.5 | 65 |
| ΠΛΑΤΗ (Α) | 40.5 | 44 | 46 | 46 | 50.5 | 52 | 53.5 |
| ΣΠΑΛΑΤΣΟ (D) | 15 | 15 | 16.5 | 16.5 | 17.5 | 18 | 19 |
| MANIKI (E) | 64 | 65 | 66.5 | 66.5 | 68.5 | 69 | 70.5 |
PRINCE OLIVER SHIRT
Modern Fit
Long sleeve
Monochrome Shirt
QUALITY
97% Cotton 3% Lycra
SKU:
2008090608
Categories:
Men
,
Men's Clothing
,
Men's Shirts
,
Outlet
,
Outlet Men
Tags:
Bazaar Shirts
,
No Offer
,
Outlet
,
Prince Oliver Shirt
,
Shirt
,
Shirts for Men
,
View All New In Man