Prince Oliver Mao Half Coat Beige (Modern Fit) New Arrival
350.00€ Black Friday Price: 199.20€
Prince Oliver Mao Half CoatBeige
A stylish, all weather coat should be in your personal collection. Combine it with a button down shirt, contrast it with an elegant v-neck knit, wear a pair of chinos and complete your look with a pair of elegant leather shoes.
Quality
92%PL, 8%VI
Ημίπαλτα 36681012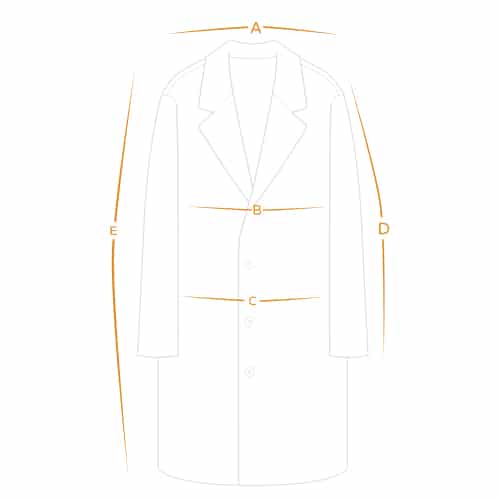 Modern Fit: Άνετη αλλά και κολακευτική εφαρμογή.
ΠΡΟΣΟΧΗ: Οι μετρήσεις έχουν γίνει πάνω στο προϊόν.
| | | | | | | | | |
| --- | --- | --- | --- | --- | --- | --- | --- | --- |
| ΜΕΓΕΘΗ (CM) | 46 (XS) | 48(S) | 50(M) | 52(L) | 54(XL) | 56(2XL) | 58(2XL) | 60(3XL) |
| ΠΛΑΤΗ (A) | 40 | 41 | 42,50 | 43 | 44,50 | 45,50 | 47 | 48 |
| ΣΤΗΘΟΣ (1/2) (B) | 48 | 50 | 52 | 53 | 55 | 56 | 61,50 | 62 |
| ΜΑΝΙΚΙ (D) | 64 | 65 | 65 | 66 | 67 | 68 | 68 | 68 |
| ΜΗΚΟΣ (E) | 84 | 84 | 84 | 85 | 86 | 86 | 88 | 88 |
FREE SHIPPING (for orders over 50€)
FAST DELIVERY
FREE PICKUP (from all our retail stores)
FREE FIRST RETURN (valid only from orders from Greece)