Sale
Sold out
Men's Clothing
Prince Oliver Ecru / Black Jacket with Detachable Hood (Modern Fit)
265.00€ Web Only!
Prince Oliver Ecru / Black Jacket with Detachable Hood
Warm and thick jacket suitable even for extreme weather conditions and for winter getaways regardless of altitude. With dynamic design and modern design, it is a piece – an investment that lasts over time.
Μπουφάν 40256069/40256070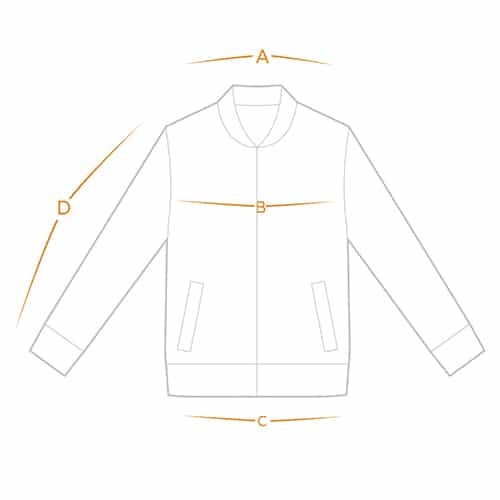 Modern Fit: Άνετη αλλά και κολακευτική εφαρμογή.
ΠΡΟΣΟΧΗ: Οι μετρήσεις έχουν γίνει πάνω στο προϊόν.
| | | | | | |
| --- | --- | --- | --- | --- | --- |
| ΜΕΓΕΘΗ (CM) | M | L | XL | XXL | XXXL |
| ΠΛΑΤΗ (Α) | 48.5 | 50.5 | 52.5 | 54.5 | 56.5 |
| ΣΤΗΘΟΣ (Β) | 57 | 60 | 63 | 65.5 | 68 |
| ΠΟΔΟΓΥΡΟΣ (C) | 56 | 59 | 62 | 64.5 | 67 |
| ΜΗΚΟΣ | 75 | 77 | 79 | 81 | 83 |
| ΜΑΝΙΚΙ (D) | 66 | 67 | 68 | 69 | 70 |
FREE SHIPPING (for orders over 50€)
FAST DELIVERY
FREE PICKUP (from all our retail stores)
FREE FIRST RETURN (valid only from orders from Greece)
SKU:
4025607002
Categories:
Men
,
Men's Clothing
,
Men's Jackets
,
Men's Overcoats
,
No Discount
,
Outlet
,
Outlet Men
Tags:
Jacket
,
Jacket Party Men
,
Last Chance
,
Outlet
,
Overcoats
,
Prince Oliver Jacket
,
Stock