-71%
Sold out
Men's Clothing
Prince Oliver Dark Blue Hooded Sweatshirt (Modern Fit)
69.00€
Βάλε 3 προϊόντα προσφοράς στο καλάθι και κέρδισε επιπλέον έκπτωση 10%!
Prince Oliver Dark Blue Hooded Sweatshirt
For a more relaxed weekend outfit, choose a Prince Oliver Sweatshirt. Match it with a tracksuit or jeans, leather jacket and complete your outfit with elegant leather sneakers.
QUALITY
100% Cotton
Φούτερ 15029003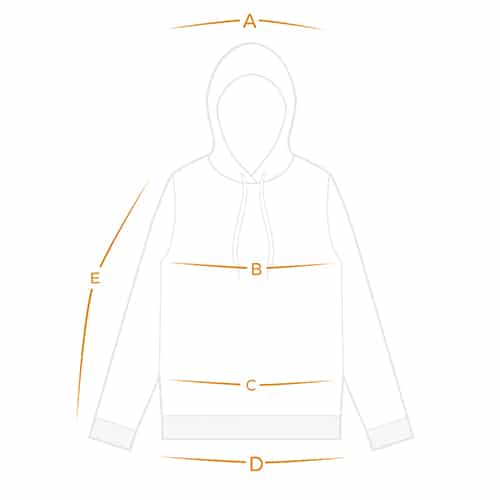 Modern Fit: Άνετη αλλά και κολακευτική εφαρμογή.
ΠΡΟΣΟΧΗ: Οι μετρήσεις έχουν γίνει πάνω στο προϊόν.
| | | | | | | |
| --- | --- | --- | --- | --- | --- | --- |
| ΜΕΓΕΘΗ | S | M | L | XL | XXL | XXXL |
| ΜΗΚΟΣ | 67 | 69 | 71 | 73 | 75 | 77 |
| ΣΤΗΘΟΣ (B) | 54.5 | 56.5 | 58.5 | 60.5 | 62.5 | 64.5 |
| ΜΑΝΙΚΙ (E) | 66 | 67 | 68 | 69 | 70 | 71 |
| ΠΛΑΤΗ (A) | 44 | 45.5 | 47 | 48.5 | 50 | 51.5 |
| ΠΟΔΟΓΥΡΟ (D) | 50 | 52 | 54 | 56 | 58 | 60 |
| | |
| --- | --- |
| Color | |
| Size | |
| Print | |
| Ironing | |
| Washing Degrees | |
| Fit | Modern Fit |
| Kind | Men's Clothing |
| Material | 20% Synthetic, 80% Cotton |