Arma Olive Green Leather Jacket 100% Leather
495.00€
Βάλε 3 προϊόντα προσφοράς στο καλάθι και κέρδισε επιπλέον έκπτωση 20%!
Arma Oil Leather Jacket
Do you want a jacket to cover you in all occasions, then invest in a leather jacket, combine it with jeans, chinos and casual and formal dresses.
QUALITY
100% Sheep Leather
Γυναικεία Δερμάτινα 40832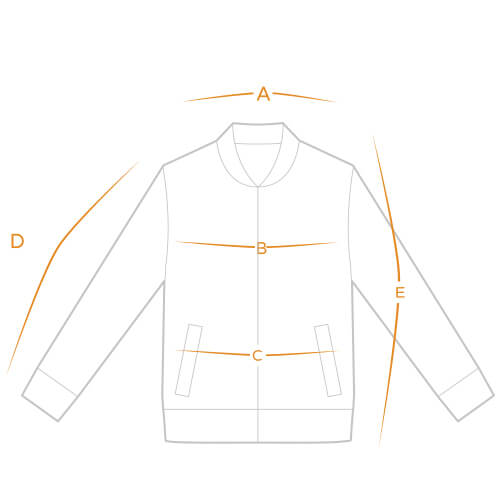 Modern Fit: Άνετη αλλά και κολακευτική εφαρμογή.
ΠΡΟΣΟΧΗ: Οι μετρήσεις έχουν γίνει πάνω στο προϊόν.
| | | | | | | |
| --- | --- | --- | --- | --- | --- | --- |
| ΜΕΓΕΘΗ (CM) | 36 | 38 | 40 | 42 | 44 | 46 |
| ΠΛΑΤΗ(Α) | 36 | 38 | 40 | 42 | 44 | 46 |
| ΣΤΗΘΟΣ (1/2) (Β) | 42 | 44 | 46 | 51 | 53 | 55 |
| ΜΕΣΗ (1/2) (C) | 40 | 42 | 44 | 47 | 49 | 51 |
| ΜΗΚΟΣ (E) | 52 | 54 | 56 | 58 | 58 | 60 |
| ΜΑΝΙΚΙ(D) | 63 | 63 | 63 | 63 | 63 | 63 |
SKU:
4083219112
Categories:
Outlet
,
Outlet Women
,
Women
,
Women's Clothing
,
Women's Leather Jackets
,
Women's Overcoats
Tags:
Bazaar Women Overcoat
,
Jacket for Women
,
Last Chance Women
,
Leather for Woman
,
Leather Jacket
,
Leather Jackets
,
Outlet
,
Stock