Blue Roua Protection Mask (One Size)
6.99€
Blue Roua Protection Mask
Reusable sterile mask made of high quality cotton – elastane that washable at 90 degrees and offers extremely soft texture, perfect fit and great durability as their life cycle exceeds 300 washes.
ONE SIZE that due to its elastic composition adapts perfectly to the shape of the face.
QUALITY
95% CO5% EA
Μάσκα Ενηλίκων Princess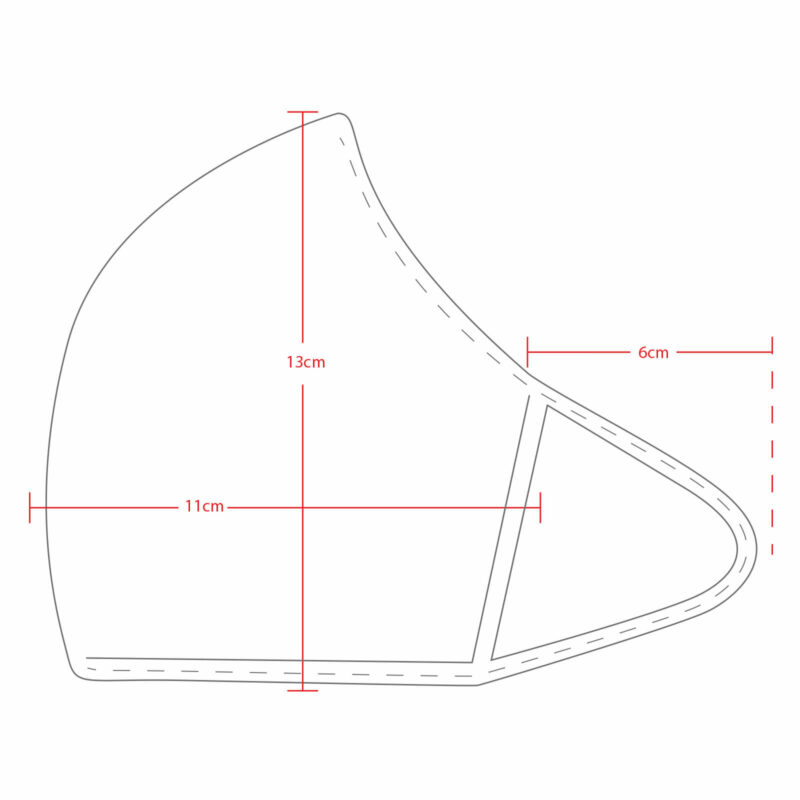 ONE SIZE που λόγω ελαστικής σύνθεσης προσαρμόζεται τέλεια στο σχήμα του προσώπου.
| | |
| --- | --- |
| ΜΕΤΡΗΣΕΙΣ | ONE SIZE |
| ΥΨΟΣ | 13CM |
| ΜΗΚΟΣ (1/2) | 11CM |
| ΛΑΣΤΙΧΟ ΑΠΟΣΤΑΣΗΣ ΜΑΣΚΑΣ- ΑΥΤΙ | 6CM |
ΔΩΡΕΑΝ ΜΕΤΑΦΟΡΙΚΑ (για αγορές άνω των 50€)
ΑΜΕΣΗ ΠΑΡΑΔΟΣΗ
ΔΩΡΕΑΝ ΠΑΡΑΛΑΒΗ (σε όλα μας τα καταστήματα)
ΔΩΡΕΑΝ Η ΠΡΩΤΗ ΑΛΛΑΓΗ (ισχύει για παραγγελίες εντός Ελλάδας)
Blue Roua Protection Mask
Washable at 90 degrees