Boxer set 3 pcs. Black Cotton Modal TOP QUALITY Silk Touch
49.50€
Βάλε 3 προϊόντα προσφοράς στο καλάθι και κέρδισε επιπλέον έκπτωση 10%!
Boxer set 3 pcs. Black Cotton Modal TOP QUALITY Silk Touch
Prince Oliver men's underwear, apart from the masculine design that flatters every body type, perfect fit and avant-garde design is also of exceptional quality. The unique ones with a two-year warranty that covers the entire product and enormous durability, as their life cycle exceeds 400 washes.
From 95% Natural Fiber

Micro Modal
Men Underwear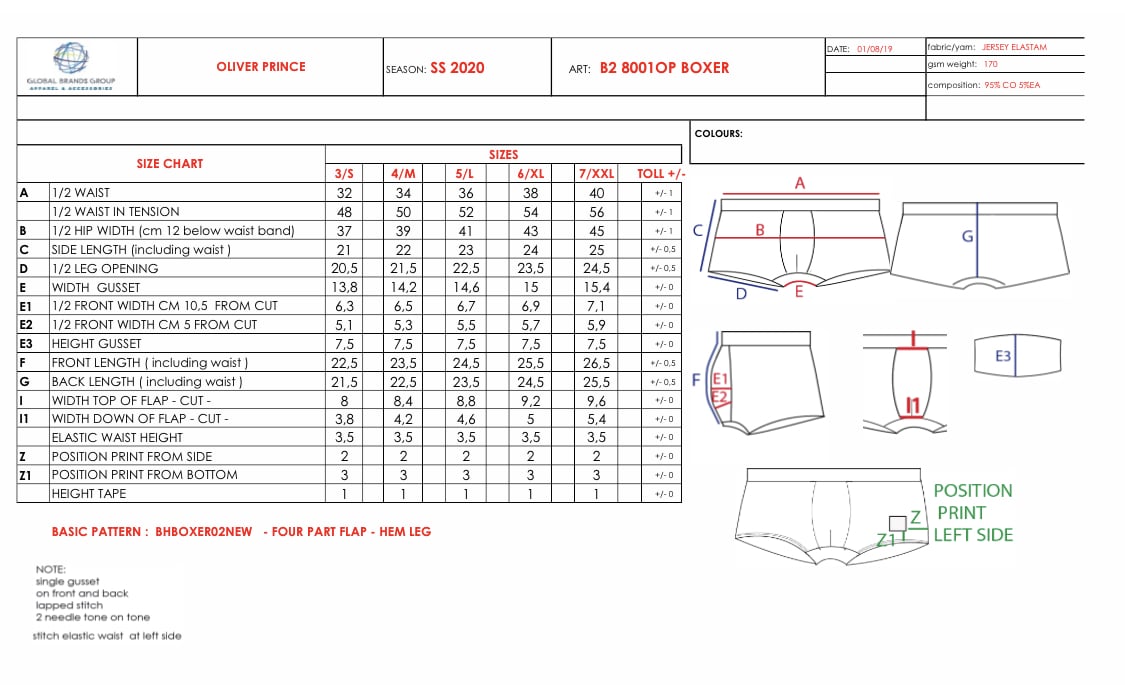 ΠΡΟΣΟΧΗ: Οι μετρήσεις έχουν γίνει πάνω στο προϊόν.
| | | | | | |
| --- | --- | --- | --- | --- | --- |
| ΜΕΓΕΘΗ | SMALL | MEDIUM | LARGE | XLARGE | XXLARGE |
| ΜΕΣΗ (Α) | 32 | 34 | 36 | 38 | 40 |
| ΜΗΚΟΣ (C) | 21 | 22 | 23 | 24 | 25 |
| ΠΙΣΩ ΜΗΚΟΣ (G) | 21,5 | 22,5 | 23,5 | 24,5 | 25, |
BOXER SET
Men's boxer set of 3 pieces
Elastic waist band for a comfortable fit
QUALITY
95% MD5% EA