Prince Oliver Black Leather Jacket 100% Leather
395.00€
Prince Oliver Black Leather Jacket 100% Leather
The brand Prince Oliver redefines the modern version of the emblematic perfecto leather jacket , with luxurious details and design perfection on the diagonal closing the collar. Handmade, from soft genuine leather, it is one of the most versatile and flexible pieces of women's wardrobe and absolutely forever classic.
QUALITY
100% Sheep Leather.
Γυναικείο Δερμάτινο Μπουφάν 40997 (S-M-L-XL)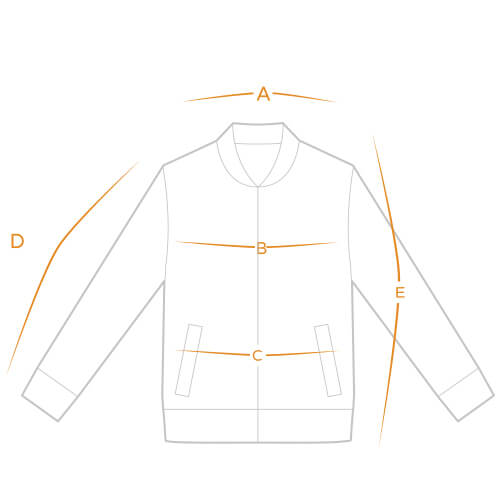 Modern Fit: Άνετη αλλά και κολακευτική εφαρμογή.
ΠΡΟΣΟΧΗ: Οι μετρήσεις έχουν γίνει πάνω στο προϊόν.
| | | | | |
| --- | --- | --- | --- | --- |
| ΜΕΓΕΘΗ (CM) | S | M | L | XL |
| ΠΛΑΤΗ (Α) | 36 | 38 | 40 | 42 |
| ΣΤΗΘΟΣ (1/2) (Β) | 42 | 44 | 46 | 51 |
| ΜΕΣΗ (1/2) (C) | 40 | 42 | 44 | 47 |
| ΜΗΚΟΣ (Ε) | 52 | 54 | 56 | 58 |
| ΜΑΝΙΚΙ (D) | 63 | 63 | 63 | 63 |
ΔΩΡΕΑΝ ΜΕΤΑΦΟΡΙΚΑ (για αγορές άνω των 50€)
ΑΜΕΣΗ ΠΑΡΑΔΟΣΗ
ΔΩΡΕΑΝ ΠΑΡΑΛΑΒΗ (σε όλα μας τα καταστήματα)
ΔΩΡΕΑΝ Η ΠΡΩΤΗ ΑΛΛΑΓΗ (ισχύει για παραγγελίες εντός Ελλάδας)