-70%
Sold out
Women's Clothing
Prince Oliver Black Leather Jacket 100% Leather
595.00€
100% Leather Black Leather Jacket
Fascinating leather jacket proposals with – occasionally- elements from racer jacket, rock & roll, which stand out for their minimalist classy touch. They are worn comfortably with jeans, boots and a t-shirt and make the difference with a long dress.
QUALITY
100% Sheep Leather.
Γυναικείο Δερμάτινο Μπουφάν 40997 (S-M-L-XL)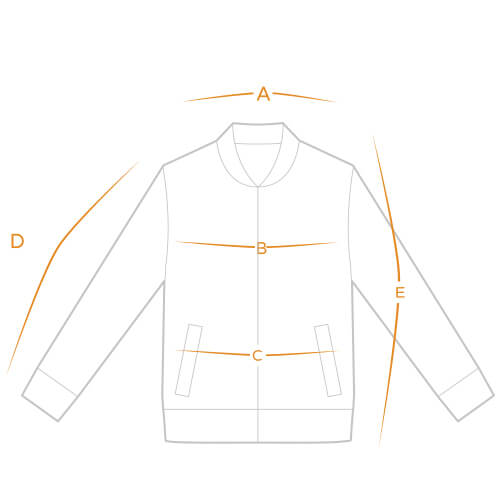 Modern Fit: Άνετη αλλά και κολακευτική εφαρμογή.
ΠΡΟΣΟΧΗ: Οι μετρήσεις έχουν γίνει πάνω στο προϊόν.
| | | | | |
| --- | --- | --- | --- | --- |
| ΜΕΓΕΘΗ (CM) | S | M | L | XL |
| ΠΛΑΤΗ (Α) | 36 | 38 | 40 | 42 |
| ΣΤΗΘΟΣ (1/2) (Β) | 42 | 44 | 46 | 51 |
| ΜΕΣΗ (1/2) (C) | 40 | 42 | 44 | 47 |
| ΜΗΚΟΣ (Ε) | 52 | 54 | 56 | 58 |
| ΜΑΝΙΚΙ (D) | 63 | 63 | 63 | 63 |
ΔΩΡΕΑΝ ΜΕΤΑΦΟΡΙΚΑ (για αγορές άνω των 50€)
ΑΜΕΣΗ ΠΑΡΑΔΟΣΗ
ΔΩΡΕΑΝ ΠΑΡΑΛΑΒΗ (σε όλα μας τα καταστήματα)
ΔΩΡΕΑΝ Η ΠΡΩΤΗ ΑΛΛΑΓΗ (ισχύει για παραγγελίες εντός Ελλάδας)