Prince Oliver Leather Jacket Black 100% Leather New Arrival
495.00€ Black Friday Price: 199.99€
Prince Oliver Leather Jacket Black 100% Leather
The Prince Oliver house redefines the contemporary version of the iconic perfecto leather jacket, luxurious details and design excellence on the diagonal closure of the collar. Handmade from soft genuine leather, it is one of the most versatile and versatile pieces in a woman's wardrobe and an absolute forever classic.
QUALITY
100% Sheep Leather.
Γυναικείο Δερμάτινο Μπουφάν 40997 (S-M-L-XL)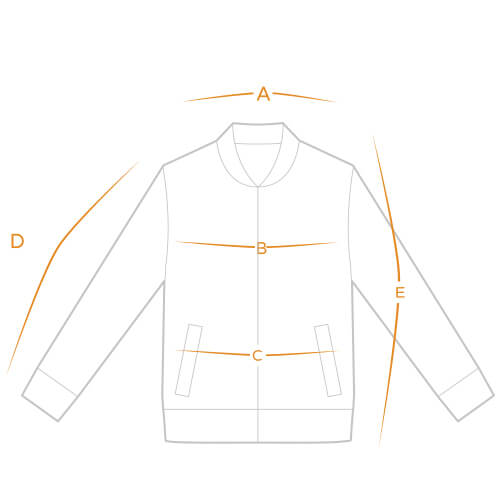 Modern Fit: Άνετη αλλά και κολακευτική εφαρμογή.
ΠΡΟΣΟΧΗ: Οι μετρήσεις έχουν γίνει πάνω στο προϊόν.
| | | | | |
| --- | --- | --- | --- | --- |
| ΜΕΓΕΘΗ (CM) | S | M | L | XL |
| ΠΛΑΤΗ (Α) | 36 | 38 | 40 | 42 |
| ΣΤΗΘΟΣ (1/2) (Β) | 42 | 44 | 46 | 51 |
| ΜΕΣΗ (1/2) (C) | 40 | 42 | 44 | 47 |
| ΜΗΚΟΣ (Ε) | 52 | 54 | 56 | 58 |
| ΜΑΝΙΚΙ (D) | 63 | 63 | 63 | 63 |
FREE SHIPPING (for orders over 50€)
FAST DELIVERY
FREE PICKUP (from all our retail stores)
FREE FIRST RETURN (valid only from orders from Greece)