-66%
Sold out
Men's Clothing
Prince Oliver Beige Striped Blazer (Modern Fit)
298.00€
Prince Oliver Beige Striped Blazer
Blazer, check, formal, business, loose, with two buttons. Prince Oliver jackets redefine elegance with classic, modern and bold proposals, always from the best fabrics (wool, viscose, linen, etc.) that offer extra coolness in summer and always in Italian patterns that uniquely highlight the masculine silhouette.
Σακάκι 11945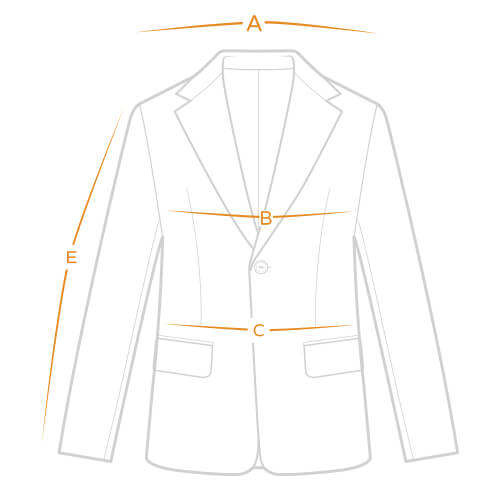 Modern Fit: Άνετη αλλά και κολακευτική εφαρμογή.
ΠΡΟΣΟΧΗ: Οι μετρήσεις έχουν γίνει πάνω στο προϊόν.
| | | | | | | | | |
| --- | --- | --- | --- | --- | --- | --- | --- | --- |
| ΜΕΓΕΘΟΣ (CM) | 46 | 48 | 50 | 52 | 54 | 56 | 58 | 60 |
| ΠΛΑΤΗ (Α) | 42 | 42.5 | 43 | 44 | 48 | 48.5 | 49 | 50 |
| ΣΤΗΘΟΣ (1/2) (Β) | 51 | 52 | 52.5 | 54 | 56 | 58 | 60 | 62 |
| ΜΕΣΗ (1/2) (C) | 46 | 48 | 50 | 52 | 55 | 56 | 57 | 59 |
| ΜΑΝΙΚΙ (E) | 65 | 65 | 65 | 65 | 66 | 67 | 67 | 67 |
ΔΩΡΕΑΝ ΜΕΤΑΦΟΡΙΚΑ (για αγορές άνω των 50€)
ΑΜΕΣΗ ΠΑΡΑΔΟΣΗ
ΔΩΡΕΑΝ ΠΑΡΑΛΑΒΗ (σε όλα μας τα καταστήματα)
ΔΩΡΕΑΝ Η ΠΡΩΤΗ ΑΛΛΑΓΗ (ισχύει για παραγγελίες εντός Ελλάδας)
You may also like…
60.00

€
Available Sizes
S | M | L | XL | 2XL