Dark Blue Round Neck Sweatshirt Only Large Sizes
89.00€
Βάλε 3 προϊόντα προσφοράς στο καλάθι και κέρδισε επιπλέον έκπτωση 20%!
Dark Blue Round Neck Sweatshirt
For a more relaxed weekend outfit, choose a Prince Oliver Sweatshirt. Match it with a tracksuit or jeans, leather jacket and complete your outfit with elegant leathered sneakers.
QUALITY
100% Cotton
Φούτερ Μεγάλα Μεγέθη 15157039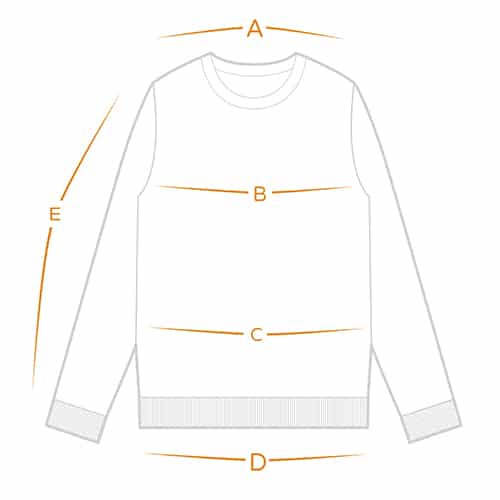 Regular Fit: Κλασική, ίσια και ελαφρώς φαρδιά γραμμή.
ΠΡΟΣΟΧΗ: Οι μετρήσεις έχουν γίνει πάνω στο προϊόν.
| | | | | |
| --- | --- | --- | --- | --- |
| ΜΕΓΕΘΗ (CM) | XXL | XXXL | XXXXL | XXXXXL |
| ΜΗΚΟΣ (Ε) | 75 | 77 | 78 | 79 |
| ΣΤΗΘΟΣ (Β) | 62.5 | 64.5 | 66.5 | 68.5 |
| ΜΑΝΙΚΙ (Ε) | 70 | 71 | 72 | 73 |
| ΠΛΑΤΗ (Α) | 50 | 51.5 | 52.5 | 54.5 |
| ΠΟΔΟΓΥΡΟΣ (D) | 58 | 60 | 62 | 64 |
| | |
| --- | --- |
| Color | |
| Size | |
| Ironing | |
| Washing Degrees | |
| Fit | Comfort Fit |
| Kind | Men's Clothing |
| Material | 100% Cotton |
| Product Type | |
SKU:
1515703924
Categories:
Men
,
Men's Clothing
,
Men's Sweatshirts/Hoodies/Tracksuits
,
Outlet
,
Outlet Men
,
Plus Size Menswear
Tags:
Outlet
,
Prince Oliver Sweatshirt
,
Stock
,
Sweatshirt
,
Sweatwear for Men
,
View All New In Man