Prince Oliver Essential Grey Polo Pique Shirt 100% Cotton (Regular Fit)
49.00€
Prince Oliver Essential Grey Polo Pique Shirt
Pique polo from pure, breathable cotton that absorbs moisture. Match this Modern Fit Polo with colored chinos or jeans and complete your outfit with a pair of low leather sneakers.
One of our best seller products, worth getting more than one.
60256003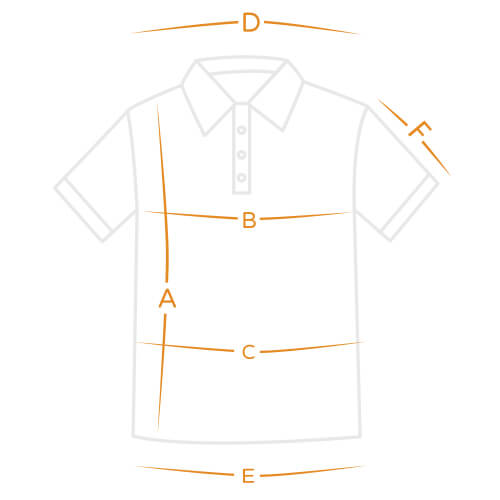 Regular Fit: Κλασική, ίσια και ελαφρώς φαρδιά γραμμή.
ΠΡΟΣΟΧΗ: Οι μετρήσεις έχουν γίνει πάνω στο προϊόν.
| | | | | | | |
| --- | --- | --- | --- | --- | --- | --- |
| ΜΕΓΕΘΗ (CM) | SMALL | MEDIUM | LARGE | XLARGE | XXLARGE | XXXLARGE |
| ΠΛΑΤΗ (D) | 44 | 45 | 45 | 47 | 48 | 52 |
| ΥΨΟΣ (A) | 70 | 70 | 71 | 74 | 77 | 79 |
| ΣΤΗΘΟΣ (1/2) (B) | 52 | 52 | 53 | 59 | 62 | 66 |
| ΜΕΣΗ (1/2) (C) | 51 | 51 | 53 | 58 | 61 | 65 |
| ΜΗΚΟΣ ΜΑΝΙΚΙ (F) | 21 | 22 | 23 | 23 | 25 | 25 |
ΔΩΡΕΑΝ ΜΕΤΑΦΟΡΙΚΑ (για αγορές άνω των 50€)
ΑΜΕΣΗ ΠΑΡΑΔΟΣΗ
ΔΩΡΕΑΝ ΠΑΡΑΛΑΒΗ (σε όλα μας τα καταστήματα)
ΔΩΡΕΑΝ Η ΠΡΩΤΗ ΑΛΛΑΓΗ (ισχύει για παραγγελίες εντός Ελλάδας)
| | |
| --- | --- |
| Color | |
| Size | |
| Bleach | |
| Print | |
| Ironing | |
| Washing Degrees | |
| Kind | Men's Clothing |
| Material | 100% Cotton |
| Fit | Regular Fit |
| Product Type | |