T-Shirt Petrol Round Neck 100% Cotton (Modern Fit)
35.00€
T-Shirt Πετρόλ Round Neck
Ο ακρογωνιαίος λίθος της αντρικής γκαρνταρόμπας και ένα κομμάτι που αγοράζεις ξανά και ξανά, ιδωμένο μέσα από το μοντέρνο πρίσμα της Prince Oliver που καταφέρνει να σταθεί στο ανώτερο σκαλί του casual και να ξεκλειδώσει την κομψότητα. Θα ταιριάξει τόσο με denim, chinos ή βερμούδα όσο και με χαλαρό σακάκι, τζιν μπουφάν ή ανοιξιάτικο τζάκετ και θα ολοκληρωθεί, ασφαλώς, με ένα ζευγάρι sneakers για στυλ από άκρη σε άκρη.
ΠΟΙΟΤΗΤΑ
100% Cotton
T-Shirt 26256059 (Modern Fit)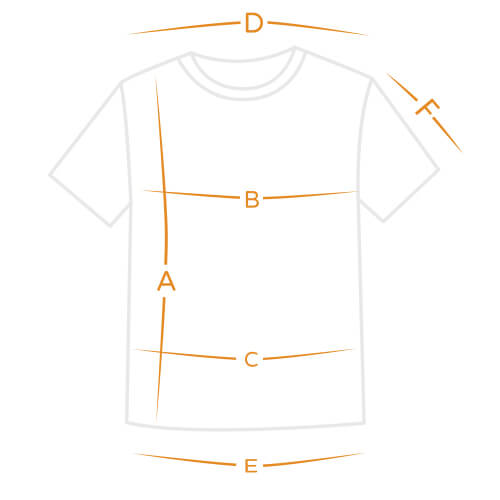 Modern Fit: Comfortable but also flattering fit.
ATTENTION: Measurements have been made on the product.
| | | | | | |
| --- | --- | --- | --- | --- | --- |
| SIZE (CM) | M | L | XL | XXL | XXXL |
| BACK (D) | 44 | 46 | 47 | 48 | 50 |
| CHEST (1/2) (B) | 48 | 50 | 55 | 57.50 | 60 |
| WAIST (1/2) (C) | 47 | 49 | 51 | 55 | 58 |
| HEM (1/2) (E) | 50 | 52 | 53 | 56 | 60 |
| SLEEVE (F) | 19 | 20 | 20.5 | 20.5 | 22 |
| LENGTH (A) | 76 | 77 | 77 | 79 | 80 |
FREE SHIPPING (for orders over 60€ from Greece)
FAST DELIVERY
FREE PICKUP (from all our retail stores)
FREE FIRST RETURN (valid only from orders from Greece)
T-shirt
Round Neck
Στάμπα
ΠΟΙΟΤΗΤΑ
100% Cotton
| | |
| --- | --- |
| Color | |
| Fit | Modern Fit |
| Kind | Men's Clothing |
| Material | 100% Cotton |
| Size | |
| Product Type | |
| Print | |
| Ironing | |
| Washing Degrees | |
SKU:
2625606540
Categories:
Men
,
Men's Clothing
,
Men's T-Shirts
,
Outlet
,
Outlet Men
Tags:
No Offer
,
No Shipping
,
Outlet
,
Prince Oliver T-Shirts
,
Stock
,
T-Shirt
,
T-Shirts 4+1 Gift
,
Urban Style Combo