Prince Oliver White Shirt with Light Blue Micro Design (Modern Fit)
60.00€
Βάλε 3 προϊόντα προσφοράς στο καλάθι και κέρδισε επιπλέον έκπτωση 20%!
Prince Oliver White Shirt with Light Blue Miniature Design
A long-sleeved shirt with a small design captures the creative superiority of the Prince Oliver house and composes a complete Italian look, it is the other half of the chinos, while it openly flirts with jackets and oxford shoes
Πουκάμισο 39.99 (S-4XL)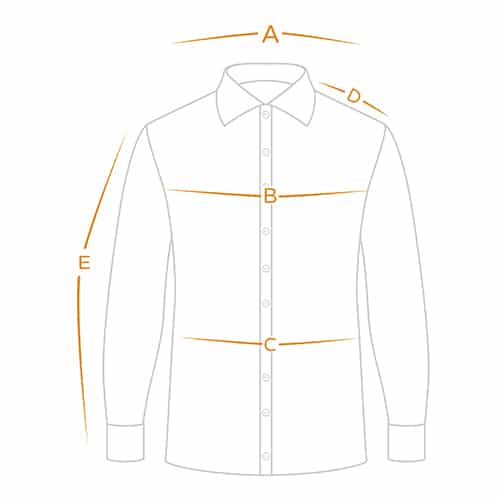 Modern Fit: Άνετη αλλά και κολακευτική εφαρμογή.
ΠΡΟΣΟΧΗ: Οι μετρήσεις έχουν γίνει πάνω στο προϊόν.
| | | | | | | | |
| --- | --- | --- | --- | --- | --- | --- | --- |
| ΜΕΓΕΘΗ (CM) | S | M | L | XL | 2XL | 3XL | 4XL |
| ΜΕΣΗ (1/2) C | 38 | 38.5 | 41 | 43 | 44.5 | 46 | 47.5 |
| ΣΤΗΘΟΣ (1/2) (Β) | 49 | 50 | 53 | 57 | 60 | 62.5 | 65 |
| ΠΛΑΤΗ (Α) | 40.5 | 44 | 46 | 46 | 50.5 | 52 | 53.5 |
| ΣΠΑΛΑΤΣΟ (D) | 15 | 15 | 16.5 | 16.5 | 17.5 | 18 | 19 |
| MANIKI (E) | 64 | 65 | 66.5 | 66.5 | 68.5 | 69 | 70.5 |
PRINCE OLIVER SHIRT
Modern Fit
Long Sleeve
Rex (Spread) Collar
QUALITY
97% CO, 3% LY
| | |
| --- | --- |
| Color | |
| Size | |
| Fit | Modern Fit |
| Gender | |
| Kind | Men's Clothing |
| Material | 3% Lycra, 97% Cotton |
| Product Type | |
| Print | |
| Ironing | |
| Washing Degrees | |
| Bleach | |