-83%
Sold out
Men's Clothing
Prince Oliver Ripstop Black Hooded Parks (Modern Fit)
295.00€
Βάλε 3 προϊόντα προσφοράς στο καλάθι και κέρδισε επιπλέον έκπτωση 20%!
Prince Oliver Ripstop Black Hooded Parks
Waterproof, windproof, warm and elegant jacket suitable even for extreme weather conditions and for winter getaways regardless of altitude. With dynamic and modern design and dynamic details, it is an investment piece that lasts over time.
Μπουφάν 40256069/40256070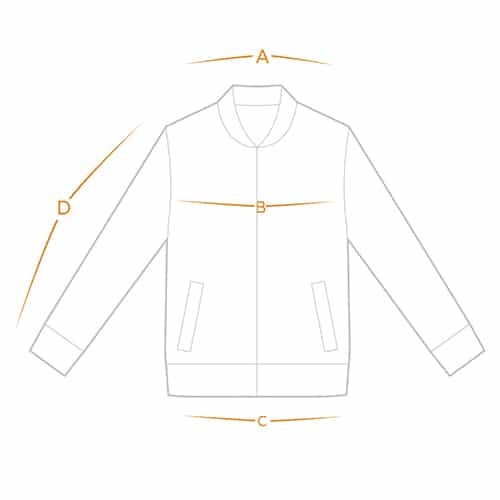 Modern Fit: Άνετη αλλά και κολακευτική εφαρμογή.
ΠΡΟΣΟΧΗ: Οι μετρήσεις έχουν γίνει πάνω στο προϊόν.
| | | | | | |
| --- | --- | --- | --- | --- | --- |
| ΜΕΓΕΘΗ (CM) | M | L | XL | XXL | XXXL |
| ΠΛΑΤΗ (Α) | 48.5 | 50.5 | 52.5 | 54.5 | 56.5 |
| ΣΤΗΘΟΣ (Β) | 57 | 60 | 63 | 65.5 | 68 |
| ΠΟΔΟΓΥΡΟΣ (C) | 56 | 59 | 62 | 64.5 | 67 |
| ΜΗΚΟΣ | 75 | 77 | 79 | 81 | 83 |
| ΜΑΝΙΚΙ (D) | 66 | 67 | 68 | 69 | 70 |
Prince Oliver Jacket
Two Cup Pockets
QUALITY
100%NY
| | |
| --- | --- |
| Color | |
| Size | |
| Fit | Modern Fit |
| Kind | Men's Clothing |
| Material | 100% NYLON |
| Product Type | |
SKU:
4025606902
Categories:
Men
,
Men's Clothing
,
Men's Jackets
,
Men's Overcoats
,
No Discount
,
Outlet
,
Outlet Men
Tags:
Jacket
,
Jacket Party Men
,
Last Chance
,
Outlet
,
Overcoats
,
Prince Oliver Jacket
,
Stock