Prince Oliver Blue Shirt 100% Fine Cotton (Modern Fit)
98.00€
Prince Oliver Blue Shirt
The superiority of Prince Oliver in this fundamental piece of men's wardrobe is famous and obvious even in the monochrome proposals. Create a smart business look by matching a blue shirt with a blue jacket, printed handkerchief, contrast colors with colored chinos and complete with a pair of elegant leather casual shoes.
& nbsp;
Πουκάμισα 39.90€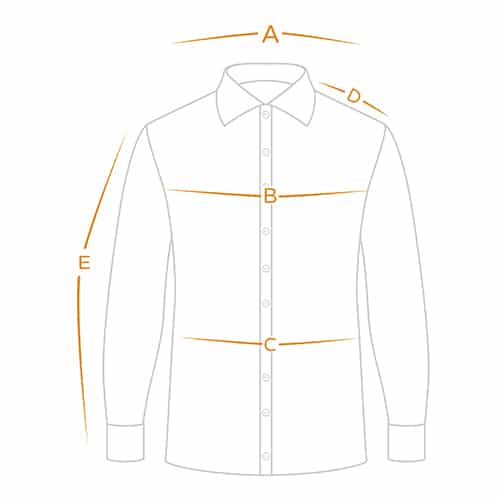 Modern Fit: Άνετη αλλά και κολακευτική εφαρμογή.
ΠΡΟΣΟΧΗ: Οι μετρήσεις έχουν γίνει πάνω στο προϊόν.
| | | | | | | |
| --- | --- | --- | --- | --- | --- | --- |
| ΜΕΓΕΘΟΣ (CM) | SMALL | MEDIUM | LARGE | XLARGE | XXLARGE | 3XLARGE |
| ΜΕΣΗ (1/2) (C) | 38 | 38.5 | 41 | 43 | 44.5 | 46 |
| ΣΤΗΘΟΣ (1/2) (B) | 49 | 50 | 53 | 57 | 60 | 62.5 |
| ΠΛΑΤΗ (A) | 40.5 | 44 | 46 | 46 | 50.5 | 52 |
| ΣΠΑΛΑΤΣΟ (D) | 15 | 15 | 16.5 | 16.5 | 17.5 | 18 |
| ΜΑΝΙΚΙ (E) | 64 | 65 | 66.5 | 66.5 | 68.5 | 69 |
ΔΩΡΕΑΝ ΜΕΤΑΦΟΡΙΚΑ (για αγορές άνω των 50€)
ΑΜΕΣΗ ΠΑΡΑΔΟΣΗ
ΔΩΡΕΑΝ ΠΑΡΑΛΑΒΗ (σε όλα μας τα καταστήματα)
ΔΩΡΕΑΝ Η ΠΡΩΤΗ ΑΛΛΑΓΗ (ισχύει για παραγγελίες εντός Ελλάδας)