Terracotta Corduroy Button Down Shirt 100% Cotton (Comfort Fit)
69.00€
Terracotta Corduroy Button Down Shirt 100% Cotton
The corduroy shirt is a basic element of every man's collection, seen through the modern classic prism of the brand. Soft, warm and with buttons on the collar, it matches perfectly with colored chinos, jeans and, of course, with corduroy pants, giving the everyday outfit a wonderful aura of elegance.
QUALITY
100% Cotton
Κοτλέ Πουκάμισα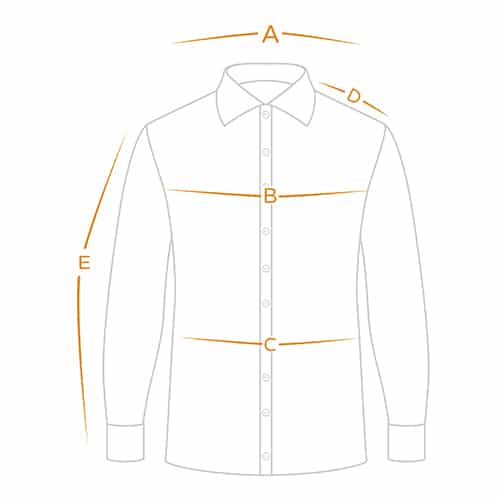 Comfort Fit Κλασική, ίσια και ελαφρώς φαρδιά γραμμή.
ΠΡΟΣΟΧΗ: Οι μετρήσεις έχουν γίνει πάνω στο προϊόν.
| | | | | | | |
| --- | --- | --- | --- | --- | --- | --- |
| ΜΕΓΕΘΟΣ (CM) | SMALL | MEDIUM | LARGE | XLARGE | XXLARGE | XXXLARGE |
| ΣΤΗΘΟΣ (1/2) (B) | 55 | 57 | 59 | 61 | 63 | 65 |
| ΜΕΣΗ (1/2) (C) | 52 | 54 | 56 | 58 | 60 | 62 |
| ΜΑΝΙΚΙ (E) | 63 | 64 | 64 | 65 | 66 | 66 |
ΔΩΡΕΑΝ ΜΕΤΑΦΟΡΙΚΑ (για αγορές άνω των 50€)
ΑΜΕΣΗ ΠΑΡΑΔΟΣΗ
ΔΩΡΕΑΝ ΠΑΡΑΛΑΒΗ (σε όλα μας τα καταστήματα)
ΔΩΡΕΑΝ Η ΠΡΩΤΗ ΑΛΛΑΓΗ (ισχύει για παραγγελίες εντός Ελλάδας)
PRINCE OLIVER SHIRT
Comfort Fit
Button Down
Long sleeve
QUALITY
100% Cotton
| | |
| --- | --- |
| Color | |
| Size | |
| Fit | Comfort Fit |
| Gender | |
| Kind | Men's Clothing |
| Product Type | |
| Print | |
| Material | 100% Cotton |
| Washing Degrees | |
| Ironing | |
| Bleach | |
SKU:
2025604914
Categories:
Men
,
Men's Clothing
,
Men's Shirts
Tags:
Button Down Shirts
,
Corduroy
,
New Arrivals Man
,
New Shirts
,
Shirts
,
Shirts for Men
,
Shirts for Men
,
Super Sale Man
,
View All Men
You may also like…
98.00

€
Available Sizes
30 | 31 | 32 | 33 | 34 | 36 | 38 | 40